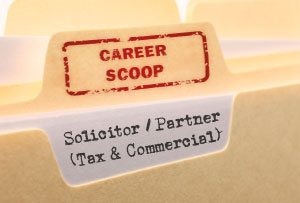 In a nutshell, what do you do?
I practice in Taxation and Commercial Law.
Why did you choose this career? 
It was a good fit for my strengths; English and problem solving.
What path did you take into it?
Through my first degree in Accounting I was invited to study law by the head of school after I completed the legal requirement for accountants. He was a sharp fellow.
What, in your opinion, is the best bit of being a solicitor?
Your decisions have real and measurable consequences for your clients. When they are good decisions, you share in that success. A very high level of job satisfaction is available to you and you are taught resilience, leadership and to take responsibility.
Every job has its downsides. What do you think are the worst bits?
Constant pressure and long hours of work.
Is it what you expected when you first started out?
No. It was harder. You grow up very quickly.
What do the public least understand – or mistake – about what you do?
We are seen as self-important, wealthy elites living the high life. Most of us are just hard workers with an attitude of service to our clients. Much of what we do is a grind.
What kind of people tend to do well in this kind of career?
Legal ability aside, people with a strong community spirit that take a lot of satisfaction in helping others.
Finally, any advice you'd offer to people looking to get into this line of work?
My work is very technical. You need to aspire to a high level of technical proficiency. Your clients will look to you to be the person in the room who knows the most and they will rely and act on your advice.
You need to be driven to achieve the best result for them that the law provides. It's really a service attitude.