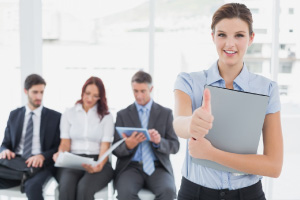 Have a job interview coming up?
Unsure of your responses or how well you present?
Getting through to interview… but missing out?
Looking for targetted, personal feedback from an ex-recruiter?
> This is the career service for you!
---
With recruitment experience across fields, sectors and industries, we can provide coaching for all types of interview, at all levels:
Graduate programs
Middle & Senior Management
Finance & Accounting
ICT, Science & Engineering
HR, Recruitment & Training
Office & Administrative
Retail, Sales & Customer Service
Law, Government Policy / Analysis
Medical Specialty Programs
Nursing & Healthcare
Police, Firefighting & ADF
Creative, Arts, Media
---
During your Interview Skills Coaching consultation, you:
learn how to think like a recruiter, unpacking selection criteria and anticipating interview questions
learn techniques to effectively answer typical competency and behavioural-based interview questions
practice showcasing your candidacy with strong, stand-out achievement statements
refine your responses, building your confidence with targeted, constructive feedback on your interview presentation
develop strategies for managing your nerves on the day
Each Interview Skills consultation includes:
targeted market research, to ensure a customised session tailored to your specific role and industry
a 2 hour consultation (face-to-face or distance) to learn, practice and polish your interview performance
a follow-up e-mail, summarising your value proposition and providing steps for pre-interview preparation
We also offer Mock Interview sessions, to give you:
the opportunity to practice your interview responses in real time, with an ex-recruiter
targetted feedback on your presentation, so you can polish your performance for the real interview
Cost: $350 (inc GST) or $600 when Interview skills and Mock Interview are booked and pre-paid together
Ready to take action?