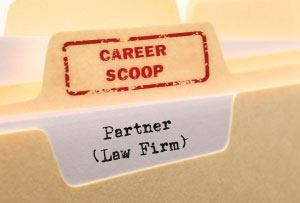 What's your Job Title?
Partner.
In a nutshell, what do you do?
Property law and commercial litigation within a medium sized Sydney based law firm.
Why did you decide to become a Solicitor?
My father was a criminal barrister so I was really interested in criminal law and the cases he was involved in when I was younger.
What path did you take into it?
I completed a 5 year law commerce degree with honours, in Victoria, before moving to Sydney in 1999 where I started as a junior lawyer at the firm I am now a partner of.
What, in your opinion, is the best bit of being a Solicitor?
Being able to achieve my client's legal goals and taking stress away from them. I also really enjoy working in a firm that has a very good working environment.
Every job has its downsides. What do you think are the worst bits?
There is an element of stress involved and waking at 1am worrying about a certain matter or legal issue. However, with experience, this certainly diminishes.
I guess the other would be managing the many different personalities that inevitably exists within a firm.
Is it what you expected when you first started out – and what's different?
I did not really have any pre-conceived ideas about what a career in the law would be like other than I knew I did not want to work at one of the top tier firms. A life outside of work is extremely important which is less achievable when you are working very long hours.
What do the public least understand – or mistake – about what you do?
There are two things. Firstly that all lawyers work until 10pm at night which is not the case and secondly that clients and the general public can have a negative perception of lawyers. I have fantastic relationships with my clients that is built around integrity, honesty and providing timely and commercial advice. Clients are often telling me that they appreciate the work I do for them.
What kind of people tend to do well?
Those who are extremely organised, diligent, focused and willing to work hard at all aspects of their life to achieve their personal goals (not just work goals).
Finally, any advice you'd offer to people looking to get into this line of work?
Find a firm that suits your personality. A lot of people want to work at the top tier law firms due to reputation and prestige, but they are then burnt out after 4-5 years of working 14 hour days and become disenchanted with the law.
You should research the firm you are considering working for and don't be afraid to ask questions in interviews about work / lifestyle balance. For me it is critical to have employees who have interests outside of work which makes for far happier and productive employees and a better working culture and environment.
When I tell people I am a partner of a medium sized Sydney law firm but get home every day by 5pm they are astounded. I am also consistently in the top 2 billers in the firm. My clients have even said to me that they admire my work / lifestyle balance, which is nice to see clients don't expect you at work late into the evening.