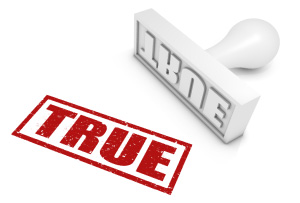 I've blogged before about common career myths – the beliefs that typically hold us back in pursuing satisfying work.
Working on that got me thinking about career truths – and specifically, what I'd share if I could pass on just 5 pieces of advice about the realities of careers.
Here, the top 5 truths, from my everyday work as a Career Coach…
Career Truth #1: There is no such thing as a perfect career
Wouldn't it be wonderful to wake up every day, full of energy, impatient to get to work? To be paid – amazingly well – to do work that never fails to excite? To work with people who just constantly amaze and inspire? To never spend a moment where you're not blissfully at one with the universe… Have I pushed it too far?
OK. I love my job – really, genuinely love it. It fits me amazingly well, plays to my strengths and gives me a wonderful sense of purpose. I truly believe that everyone can find work that uses their natural gifts, meets their needs and gives them meaning – including you.
Your career can absolutely be great, just not perfect. You'll still – like me – be disappointingly human… There'll still be tasks you put off, and the odd crappy day. This is real life.
Career Truth #2: A good one can really change your life
OK, so no job is perfect… but the 'right' work can truly, honestly change everything.
If you've ever suffered through a bad job – spent time in work that bored you rigid, stressed you out or made you miserable – then finally finding work that fits, clicks and just makes sense… it's honestly life-changing. It gives you a pride in yourself, your skills and what you can do… and the effects typically reverberate throughout your life.
Career Truth #3: They take time and effort
Careers take time to research, consider and develop – whether you're just starting out, looking to change career or positioning yourself for promotion.
First, you need to work out your direction – always time well spent. Then maybe training or up-skilling, to get you started – or to close any gaps. And in any career, you'll likely need to pay your dues and consolidate your experience, before you're given the chance to sink your teeth into the more challenging stuff.
If you're looking for an immediate pay-off, you're just setting yourself up for frustration. Give yourself time. I guarantee you it's going to go anyway, so how do you want to use it? Where do you want to be when those 2, 4, 6 years are up? Start the journey now.
Career Truth #4: They change
Two occupations: Cane Maker and Social Media Manager. The first job disappeared about 100 years ago, the other's existed for less than a decade. Who knows what changes the future will bring? There are new jobs being created all the time.
Not only will technology, economics and political changes alter things, you'll change too. Expect it, plan for it – embrace it. It's by continually learning, growing and adapting that you'll keep your career growing, interesting – and viable – whatever you choose to do. The world is full of opportunities, if you keep yourself open to change.
Career Truth #5: It's yours and yours alone 
This is your life and your career… and nobody else is going to make it happen for you.
I think that's incredibly liberating – whoever and wherever you are, you can design and build a career that works for you. And unless you enjoy sitting around waiting for life to show up – unless you like being at the mercy of chance – I'd suggest you must.
Your strengths, your skills… your satisfaction… your livelihood – and typically around a third of your life.
The choice is in your hands – so make your career a great one!